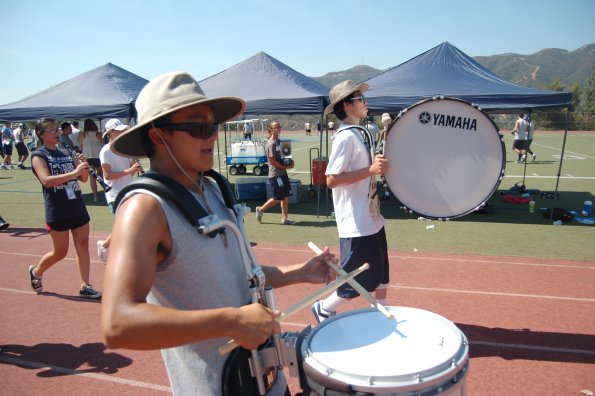 This Thursday is Back to School Night!  Even though it is a minimum day, Marching Band will still rehearse from about 4:00-6:00 and perform for Back to School Night in the Quad.  Students must wear Polo Shirts for the Back to School Night Performance.  Once we receive a confirmation on exact times, I'll post it here. 
New Percussion parts for "I See You" in the Downloads Section! 
Lose your coordinate sheets?  Want to see what the drill looks like?  Goto the Downloads section and get yourself a copy!
Look to the right to see rehearsal schedules for the week!  If you use a Google Calendar, you can subscribe to the Instrumental Music Calendar
Don't forget our Music Scale Quiz on Wednesday for Wind Ensemble (F/d) , String Orchestra and Symphony(D/b) and the seating quiz for String and Symphony Orchestra on Friday.
Looking forward to a great week!