CVHS Instrumental Music San Francisco Tour 2017-18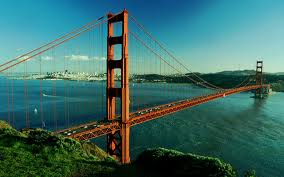 March 16-19-2018
CVHS – San Fran 2018 – Promotional Flyer
We will have a mandatory meeting for all students and parents or guardians of students attending the San Francisco trip on Thursday, March 8 at 8PM. After Open House in the Cafeteria.
Everyone attending the Spring Trip MUST go to this link and fill out the form from Sky High:
http://onlineorders.jumpskyhigh.com/waiverRedirect81b.php?i=1
Itinerary:
Friday, March 16
Depart 10:30 AM – Bring your own snacks and lunches
Begin drive to San Francisco
Break in Santa Nella
Dinner at Round Table Pizza (provided)
Sky High Sports Trampoline Park
10:15 arrive at La Quinta Inn – SF Airport North
Saturday, March 17
Breakfast at hotel (included)
8:30 am Depart hotel
CMEA Sonoma HS Music Festival
Lunch – various locations within walking distance from festival (*lunch not included)
Depart festival to travel to San Francisco
Golden Gate Bridge – walk across
PIER 39 & Fisherman's Wharf – jazz band performance, evening entertainment, shopping, souvenirs
Dinner at Pier 39 (included)
9:00 pm Depart Pier 39 and return to hotel
Sunday, March 18
Breakfast at hotel (included)
8:45 am Buses Depart hotel
Exploratorium
Lunch at Pier 39 area (included)
Alcatraz
San Francisco Bay Dinner Cruise with DJ (buffet dinner, music & dancing, included)
9:15 pm Board buses for hotel
Monday, March 19
Breakfast at hotel (included)
8:30 am Buses Depart hotel
San Francisco City Tour with guides
Lunch at Metreon Center (*lunch not included)
1:30 pm Depart for home
Dinner/rest stop – Kettleman City – fast food locations (*dinner not included)
9-9:30 pm Estimated arrival at school
Please note: meals and activities listed are paid for with the following exceptions: Lunch on Friday, lunch on Saturday and Lunch and Dinner on Monday.